ABOUT US
Everything that you
should know about us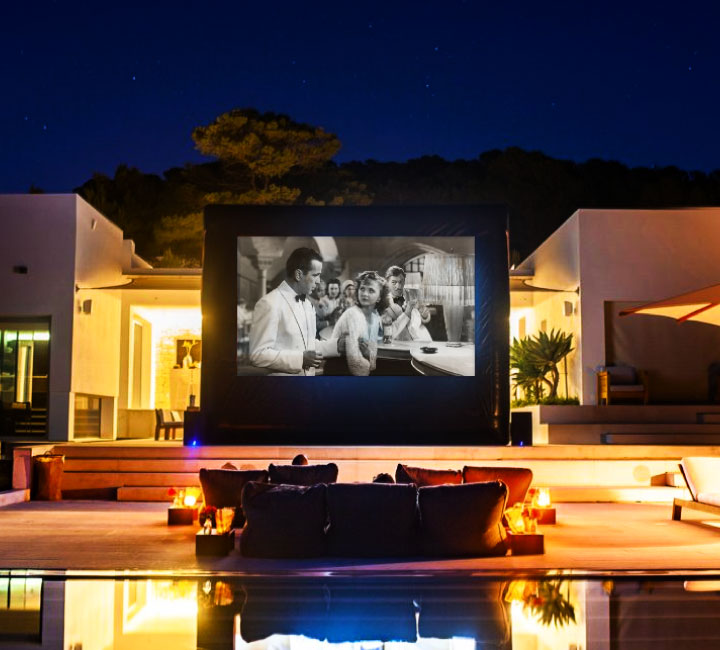 the Moonlight Cinema Caravan
is a revival of travelling cinema and rental screening service based in Corfu, Greece. Driven by the love for the cinematic experience the idea was to use modern tools to implement a mobile cinema unit that could connect with memories of the nostalgic past, and adapt them to present times.
OUR STORY
Get to know our story...
2016

01

First screening in Spianada square

In 2016 the Moonlight Cinema Caravan made it's first screening in Spianada square Corfu town. From the beggining it gained many followers, by delivering cinema nights at some quite amazing public spaces. On beaches, in squares, villages and more. Mostly in collaboration with local authorities and cultural centres.

The caravan journey continues.

02

Cinema for Private Venues

After gaining much experience from a series of successful collaborations the Moonlight Cinema Caravan gave birth to a new idea: Cinema for Private Venues. A new project and company that specializes in rental screening service and gives the opportunity to businesses, hotels, holiday resorts etc. to set up a proper cinema night at their venue. A service that innovates but also setting up a complete stylish outdoor cinema in holiday houses, villas etc. A truly unique and exclusive cinematic experience, in any backyard.

2019

03

New top of the line audiovisual systems

Screening outdoors often is very challenging. With a series on new outdoor inflatable screens in different sizes, and a range of new top of the line audiovisual systems we have the flexibility to adapt to any space. Screens, up to 9m. wide, that are teamed up by high-powered projectors, that can withstand surrounding competing light sources. Projectors up to 9000 lumens bright and quallity PA soundsystems. Our experienced staff can blend together all the elements and technicalities according to the venue, space, and its surroundings, to deliver a smooth-run outdoor screening for the best possible viewing experience.
There are many ideas that a Rental Screening Service can support. Special screening for e.g. weddings or celebrating occasions is definitely one of them, and getting very popular all around the world. See the Ideas and Special Screenings page and get inspired from the many ideas and possibilities.
The Moonlight Cinema Caravan works with screens from the world leading manufacturers on inflatable outdoor screens.
|
But most of all we just ❤ what we do!