OUR FAQ
Do you have a question?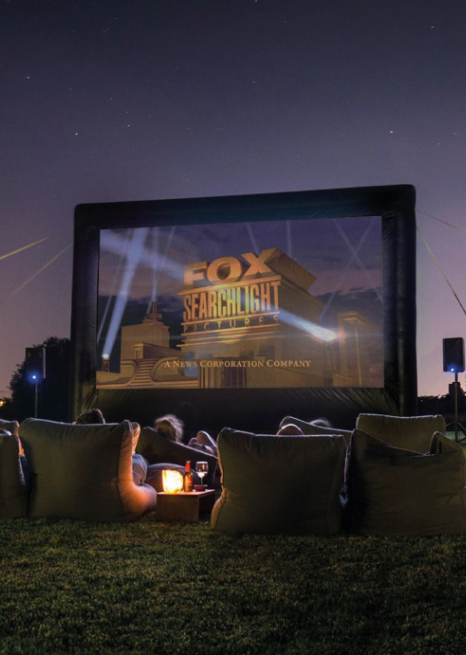 Frequently Asked Questions
1
Can the screen be set up anywhere?
Nearly anywhere. Over the past few years, we have set up our cinema nights and special screenings at some pretty amazing locations, both private and public. But don' t just take our word for it – check out the photo gallery.
2
Does it have to be dark to screen?
Yes. No outdoor projection works in day light. We advise starting at least 15 mins after local sunset time. You can find Corfu sunset times here: https://www.timeanddate.com/sun/greece/corfu
3
When is a film license/rights needed?
When screening in public spaces or venues like hotels or any other business. We do cooperate with all major film distributors.
4
Does it take much time to set up and pack up. Is it noisy?
Not at all. Set-up takes approximately 30-45 mins depending on screen size and venue. We rap up and leave no trace behind with in 25-35 mins. We usually arrive one hour before screening time. Our crew stays throughout the event to ensure everything runs smoothly.
5
What if it is a special event (wedding, party ect). Does the screen have to stay there throughout the whole night?
The great thing about inflatable screens is the flexibility they provide. They can inflate and deflate in no time (less than 10 mins) with minimal to no noise.
Our elastic technology screens can withstand wind speeds up to 20 knots. For precaution reasons at 12-13 knots the screening might have to be canceled. Safety is a priority. We follow the forecast and have a good picture about the weather 3 days before.
7
What happens if l have to cancel or with bad weather?
If bad weather does not allow the screening on the date scheduled you can reschedule within our available dates.
8
What is the difference between an inflatable screen and the others simple screens on the market?
Technically in almost everything. Inflatable screens are made to withstand extreme weather conditions due to elastic technology. Other screens are not made for outdoor and open space use. They can hardly withstand a simple breeze. After that, even if their construction is well tied down, there are serious safety issue. They will get shaky and loud, the screen at some point will certainly be torn, if their metal construction does not break before that.