SERVICES
Cinema for hotels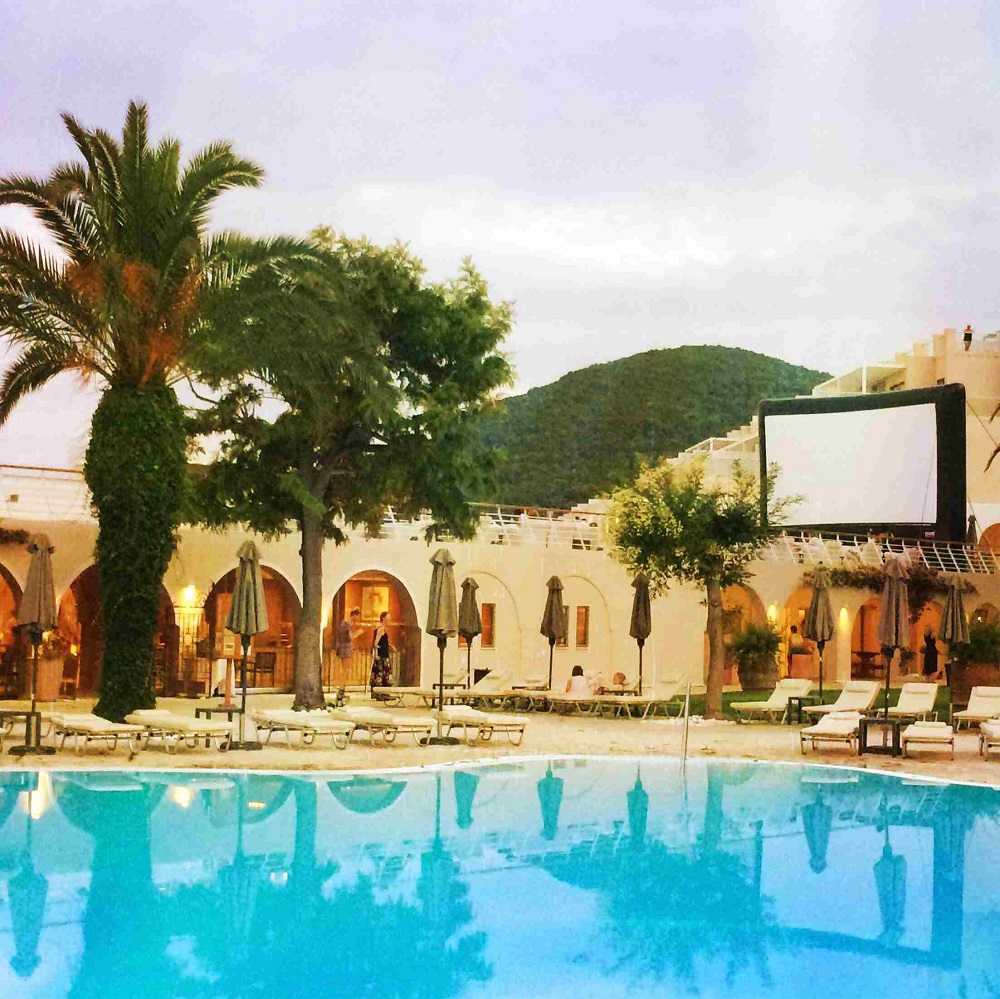 Moonlight cinema for hotels
---
---
Deliver a memorable cinematic experience to your guests, under a summer mediterranean moonlight.
The moonlight cinema caravan delivers a unique open air cinema experience to hotels and holiday resorts. We collaborate with some of the finniest hotels and holiday resorts on Corfu island, by setting up and running cinema nights, either on a weekly base or a more stretch out program.
Every resort/venue is a different site and challenge. We provide experience, screens in different sizes, and a range of audiovisual systems to be able to adapt at any space. The scene, the imposing inflatable cinema screen, and the summer Mediterranean night sky, garentee a unique and memorable experience for the guests!
Our experienced staff will run all the above. And workout a movie program according to your needs. The moonlight cinema caravan collaborates with major film companies/ distributors to make it easy and possible. You just pick the films and we take care of the rest.
Apart from cinema nights there are many other screening ideas for your special nights and events. Please click on Ideas and Special Screenings to get inspired.
Frequently Asked Questions
1
Where can the cinema be set up?
Nearly anywhere. At a poolside, on the lawn or even beaches. Our team will advise you based on our experience and your wish.
2
Does it take much time to set up? Is it noisy?
Not at all. Set-up takes approximately 45 mins, depending on the venue. At the end we wrap up and leave no trace behind, within 35 mins.
3
Does it have to be dark to screen?
Yes. No outdoor projection works in day light. We advise you to start at least 20 min after local sunset time.
4
In case of a special event for example a wedding slideshow, does the screen have to stay throughout the night/event?
The great thing about inflatable screens is the flexibility they provide. They can inflate and deflate in no time (less than 10 mins) with minimal to no noise.
Cost depends on several things. Please contact us and we will help you out with the best possible solution.