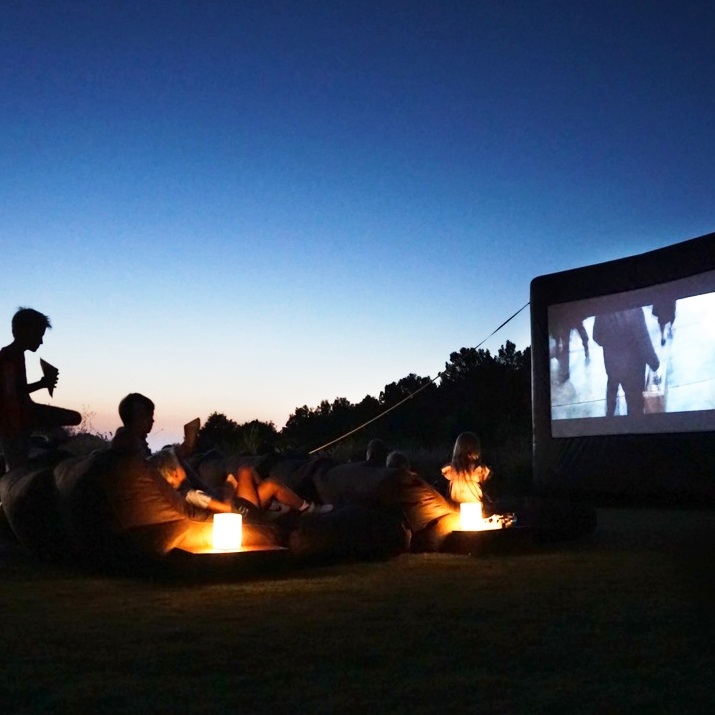 Kids Moonlight Cinema
---
---
We are always surprised by the magic between kids and big cinema screens. We bring this magic to your backyard.
Whether it's a party or any other gathering, allow some "carefree" time to grown ups, while the young cinefiles enjoy their favourite movie. In addition to the cinema in the garden, a cinema like popcorn machine, will keep our young viewers very happy. Our team will roast and offer plenty of fresh popcorn.
Frequently Asked Questions
1
Where can the cinema be set up?
Nearly anywhere. At a poolside, on the lawn or even beaches. Our team will advise you based on our experience and your wish.
2
Does it take much time to set up? Is it noisy?
Not at all. Set-up takes approximately 45 mins, depending on the venue. At the end we wrap up and leave no trace behind, within 35 mins.
3
What movie can l choose?
Your cinema, your choise. Anything is available apart from what is playing right now in theatres.
4
Does it have to be dark to screen?
Yes. No outdoor projection works in daylight. We advise you to start at least 15-20 mins after local sunset time.
5
How much does it cost? How do I pay?
Cost depends on several things. Please contact us and we will help you out with the best possible solution. Full payment right before or after the screening.