SERVICES
Videos and Slideshows for Weddings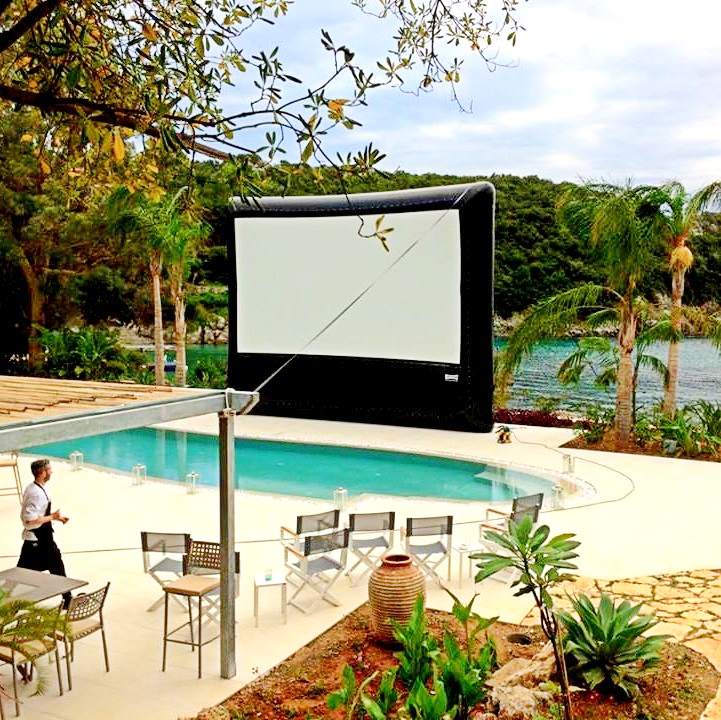 Videos and Slideshows for Weddings
---
---
Ιmagine everyone's face when a cinema screen pops up and you, and they, are the stars on it.
Each day comes with its own moments. Το be able to look back, put in order many life moments, and live them again just by pressing the play button, is possible thanks to slideshows! Slideshows are not just a great way of reliving and sharing our best memories. But also a fun way of spicing up events. No wonder they have become increasingly popular, especially at weddings.
You can make a slideshow running from the days before you both met each other, down to the days of your relationship, sliding through each memorable moment. it's all about the journey. All you need for this are a bunch of pictures, or even short video clips, of yourselves. You can go all the way back to when you were both kids. You can also make short, separate clips of friends and family members, having a short interview. The interviewees can just say their best wishes for you, or they can answer a few rapid-fire questions about random things that relate to you. This can turn out to be something both touching and funny. You dont even have to do it yourself. Why are best friends for after all? Compile these short clips, keep what you need, and work them into an impressive slideshow.
Mobile cameras and video creation applications have made the whole process simple, enjoyable and highly creative. There are many ways to approach all the above and make the night really stand out. And if the couple getting married are friends, and not you, well just imagine their faces, if they had no idea, and a cinema screen pops up and they are the stars on it!